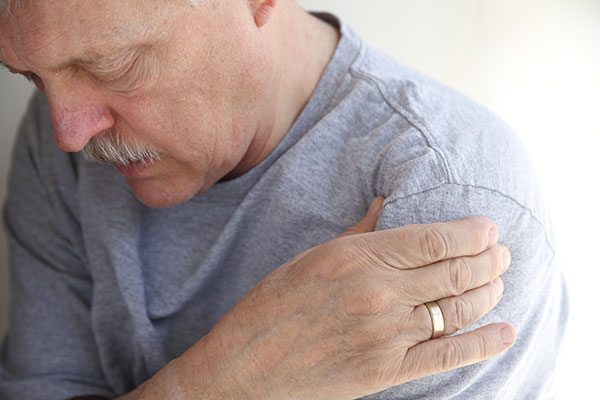 No clinically tested modality is proven to be more effective for arthritis. While arthritis is a chronic condition without a cure, Theralase therapeutic laser treatments can provide substantial relief from symptoms by reducing inflammation of the joints, eliminating pain, increasing range of motion of the joints and improving immune cell production and efficiency.
Theralase lasers reduce inflammation in arthritis-affected joints by stimulating the lymphatic system, which drains interstitial fluid from tissues located in the injured area. Laser treatments also regenerate immune cells (lymphocytes). The lymphatic system carries these lymphocytes to the injured area where they excrete bioenergy used to destroy infection. When Theralase empowers the lymphocytes, each cell releases more bioenergy making it a better combatant.
A Theralase super pulsed laser has the unique ability to penetrate tissue up to 4" below the dermis - 5 times further than our closest competitor - treating deep chronic arthritis conditions commonly found in the knees and shoulders.
Testimonials
Knee – Hip – Shoulder Pain
I first met Lou when he gave a presentation to our Buffalo Bills Alumni group. I had been suffering for years with arthritic knees which needed implants. However, Lou told me that he had an excellent chance of restoring my knees without surgery; so I thought I would give it a try. To my amazement after 5 treatments my knees felt young again, I told him it felt like they were padded. He also treated my shoulder which was the result of an injury with the Bills and for the first time in years I had relief without pain killers. He has now treated my hips which he diagnosed as bursitis, three treatments and I am significantly better. I told him if I was playing I would own one of these systems for myself and every professional athlete should have their own system.
Walt Patulski
Notre Dame '70
Buffalo Bills 1970-1972