Objective
Dr. William Stephan and therapist, Lou Banas, have been treating headaches and concussions with the modality now referred to as Photo-Medicine (previously LLLT, Low Level Laser) for over five years. We have observed changes in personality and cognition in a couple of patients and we therefore decided to treat a few select patients who were diagnosed with dementia or Alzheimer's in an effort to improve their quality of life.
Method
Patients were illuminated in the pre-frontal cortex in four areas and Circle of Willis (one area) for duration of two and one-half minutes every 48 hours for 5-6 treatments. We utilized the Theralase multi-probe (905 nm. / 660 nm. ) at 60 miliwatts.
Conclusion
Virtually all 50 patients diagnosed with PTSD reported new emotionally stability and the questionnaire responses indicated that they no longer suffered frm PTSD after 5 treatments; however some needed maintenance treatments which were minimal. Patients with vascular dementia also responded well showing either cognition improvement or a more agreeable change in personality. However, patients who appeared to be in robust health but having no short term memory did not respond. This was especially true when confronted with a stressful situation.
Published Paper
Click the link below to see our published paper with the Open Journal of Psychiatry (OJPSYCH). This paper is on the Management of Post-Traumatic Stress (PTSD) Dementia and Other Neuro-Degenerative Disease with Photo-Medicine: Clinical Experience and Case Studies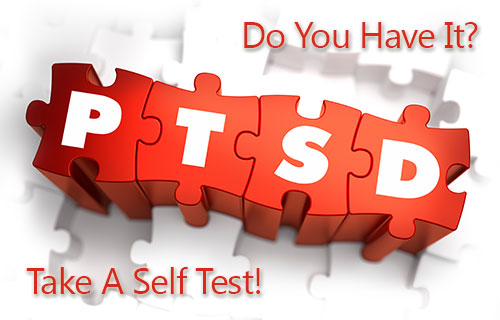 Take a self test to see if you may have PTSD. If you score a 35 or more, please contact us or your health provider to get help! Use the score chart below.
SCORE CHART
35 - Mild Case
45 - Moderate Case
55 - Severe Case
TAKE THE TEST
Testimonials
Childhood PTSD


PTSD & Chronic Pain


PTSD & Traumatic Brain Injury (TBI)


PTSD & Recurring Severe Chronic Depression